Virtua Fighter 3
Characters
All of the cast from Virtua Fighter 2 are back, with two newcomers, Aoi Umenokouji and Taka Arashi.

Akira Yuki
Nationality: Japanese
Date of Birth: September 23, 1968
Stature: 180 cm
Weight: 79 kg
B/W/H: 116/92/94
Blood Type: O
Occupation: Kung fu Instructor
Hobby: Kung fu
Technique: Hakkyoku-ken
Realizing that he lacked experience from his failure to win the First World Fighting Tournament, Akira went through rigorous training to prepare himself for the Second World Fighting Tournament.
Akira returned home, with the second tournament trophy. Yet as he was about to proclaim his victory, his grand-father told him, "Don't flatter yourself. You haven't mastered anything yet." In order to solve the question "What is true strength," Akira resolved to fight in the tournament once more.
On the eve of the Third Tournament, Akira is about to demonstrate his prowess. Are we ready to see what deadly powers Akira will unleash?
Pai Chan
Nationality: Chinese (Hong Kong)
Date of Birth: May 17, 1975
Stature: 167 cm
Weight: 48 kg
B/W/H: 85/53/88
Blood Type: O
Occupation: Action Film Star
Hobby: Dancing
Technique: Ensei-ken
Pai left the Second World Tournament in defeat by her father, Lau. During the fight, Pai began to question herself, "Why would my father forsake his family for his martial arts training?" She came to the realization that perhaps by understanding him, she could finally defeat him.
Pai continued to travel to various locations around the world, working on her world-spanning fighting film. Then, one year and several months later, an invitation for the Third World Tournament arrived. Seeing Lau's name as one of the competitors, Pai once more, enters the tournament to defeat her father.

Lau Chan
Nationality: Chinese
Date of Birth: October 2, 1940
Stature: 172 cm
Weight: 77 kg
B/W/H: 99/91/93
Blood Type: B
Occupation: Cook
Hobby: Chinese Poetry
Technique: Koen-ken
As soon as the Second Fighting Tournament ended, Lau heard that his Chinese restaurant was in trouble. Lau spent the next year working as head chef whilst at the same time continuing his martial arts training. Then he heard that the Third World Fighting Tournament was about to start. Naturally he decided to take part (being champion of the First Tournament) so he left the managing of his kitchen to his best apprentice and set about his travel preparations. Some say they actually saw Lau smile as he left...
Wolf Hawkfield
Nationality: Canadian
Date of Birth: February 8, 1966
Stature: 182 cm
Weight: 104 kg
B/W/H: 124/94/99
Blood Type: O
Occupation: Pro Wrestler
Hobby: Karaoke
Technique: Pro Wrestling
The only reason that Wolf took part in the Second World Tournament was to fight Akira. Unfortunately he was still beaten, although by the smallest of margins. He returned to his reserve and continued to train, with nature as his opponent. A year and some months after the tournament, Wolf had a dream. He dreamed that the world was about to be destroyed, and only one person could save it. When he told the shaman of the settlement about his dream, he was told: "Follow your dream! This is something you cannot ignore!"
A few days later, an invitation for the Third World Fighting Tournament arrived. Wolf decided to participate. Is there some connection with his Dream and the Tournament?

Jeffry McWild
Nationality: Australian
Date of Birth: February 20, 1957
Stature: 183 cm
Weight: 112 kg
B/W/H: 123/92/98
Blood Type: A
Occupation: Fisherman
Hobby: Reggae Music
Technique: Pancratium
In order to build a boat to catch "Satan Shark," (a shark measuring more than six meters in length) Jeffry took part in the Second World Fighting Tournament. His only motivation was the money that all the participants were sure to receive. This sum was less than in previous years, but Jeffry began to build his boat as he had originally planned. About a year later, his dreamboat still far from completion, Jeffry had run out of money. He was sick with worry over how to handle this money problem when the invitation for the Third World Fighting Tournament arrived. The timing was perfect. He decided to take part in the tournament once more.

Kage-maru
Nationality: Japanese
Date of Birth: June 6, 1971
Stature: 178 cm
Weight: 66 kg
B/W/H: 101/88/90
Blood Type: B
Occupation: Ninja
Hobby: Mah-jongg
Technique: Hagakure-ryu Jujutsu
Kage took part in the Second World Fighting Tournament to rescue his mother, Tsuki Kage, from the mysterious organization's evil clutches. He was beaten in the semifinal, but was finally able to whisk his mother off to freedom. Soon after returning to his secret mountain village, Kage was able to continue his former peaceful life. A year had passed when Kage became increasingly aware of his mother's worsening health. Kage confirmed that she was suffering from some type of after-effect from her transformation into Dural. Using his ninja skills, Kage managed to infiltrate the Organization once more.
Kage discovered that his mother's condition had been caused by an imperfection in the Dural prototype skeleton model. Kage's only recourse is to defeated and capture the new Dural in hopes that it may save his mother.

Sarah Bryant
Nationality: American
Date of Birth: July 4, 1973
Stature: 173 cm
Weight: 55 kg
B/W/H: 91/57/90
Blood Type: AB
Occupation: College Student
Hobby: Skydiving
Technique: Jeet Kune Do
Sarah was kidnapped by a mysterious organization while investigating her brother Jacky's racing accident. Through hypnotism, she was re-conditioned and sent to the World Fighting Tournament to eliminate Jacky. Unable to fulfill her task, Sarah was further trained by the mysterious organization to become a deadly fighting machine. It was during the Second Tournament that Jacky was finally able to rescue Sarah. She had total amnesia. Uncomfortable living with a brother that she could no longer remember, Sarah went to New York to live alone. Through her Jeet Kune Do practice, she began to recover fragments of her memory. One day, an invitation arrived for the Third Tournament. Will Sarah be able to recover her memory and finally return to her former life?

Jacky Bryant
Nationality: American
Date of Birth: August 28, 1970
Stature: 182 cm
Weight: 75 kg
B/W/H: 112/88/93
Blood Type: A
Occupation: Indy Car Racer
Hobby: Training
Technique: Jeet Kune Do
In 1990, Jacky was involved in a car crash. His sister, Sarah, was kidnapped while investigating the accident. When he recovered, Jacky went off to search for Sarah and discovered that she would be in the First World Fighting Tournament. Jacky entered it to get revenge against the organization and to rescue Sarah, but he failed. More determined than ever, Jacky trained for one year to improve his skills and became a Jeet Kune Do instructor.
In the Second Tournament, Jacky finally managed to save Sarah. But unable to remember anything, Sarah decided to go and live in New York alone. One day, Sarah suddenly phoned him and asked him to take part in the Third World Tournament. In order to protect Sarah from the Organization and hopefully help her to regain her memory, Jacky decided to take part once more.

Shun-di
Nationality: Chinese
Date of Birth: January 2, 1912
Stature: 163 cm
Weight: 63 kg
B/W/H: 88/87/89
Blood Type: O
Occupation: Herbal Doctor
Hobby: Collecting Medicinal Herbs
Technique: Drunken Kung Fu
During the Second World Fighting Tournament, Shun though he saw one of his beloved disciples, a man he himself had raised. After the tournament, Shun desperately searched the tournament arena, but ultimately couldn't find him.
A year and some months later, Shun received an invitation to attend the Third World Fighting Tournament. He was aghast to see that his pupil was listed as one of the championship sponsors. Shun could not understand why he had left him and joined the Organization, so he decided to take part in the tournament with the aim of finding out why.

Lion Rafale
Nationality: French
Date of Birth: December 24, 1979
Stature: 174 cm
Weight: 63 kg
B/W/H: 90/85/88
Blood Type: AB
Occupation: High School Student
Hobby: Collecting Knives
Technique: Tourou-ken
In the Second World Fighting Tournament, Lion was knocked out in the first round, but in that bout he discovered within himself a hidden fighting spirit. With a brand new focus, Lion became totally absorbed in his training as he sought to improve himself.
A year and several months passes, when an invitation finally arrived for the Third World Fighting Tournament. In order to redeem himself, and evaluate his new skills, Lion entered the Tournament. This time, he will do better!

Aoi Umenokouji
Nationality: Japanese
Date of Birth: March 10, 1979
Stature: 162 cm
Weight: 47 kg
B/W/H: 83/53/86
Blood Type: A
Hobby: Ikebana
Technique: Aiki-Ju-jutsu
The eldest daughter or an old, established, renowned Kyoto family Dojo, Aoi has had Aikido and Judo drummed into her since childhood. Since her father and Akira's father were old friends, Aoi and Akira often trained together as children.
Aoi's father learned of the World Tournament through Akira. Once Aoi heard about the tournament and Akira's participation, she became very interested in entering. In order to gauge her own skills and ability, Aoi's challenge is about to stare.

Taka-Arashi
Nationality: Japanese
Date of Birth: November 11, 1968
Stature: 202 cm
Weight: 198 kg
B/W/H: 162/202/192
Blood Type: O
Hobby: Shogi
Technique: Sumo
In the Sumo world, Tak Arashi is well known for his brutal style. One day, while at an American bar, Taka Arashi was provoked into proving his worth. After soundly deeating the man who provoked him, Taka Arashi came back to Japan. Once there, Taka Arashi told his stable master about the incident and then retired from Sumo.
One day, as Taka Arashi was practicing Sumo in a mountain village, an invitation for the Third World Fighting Tournament arrived. Seeing the invitation, he felt a rush of excitement. Tak Arashi envisioned being able to show the world the power of Sumo wresting, and to stretch himself to his limits... His blood boiling, he decides to join the fray.
Stages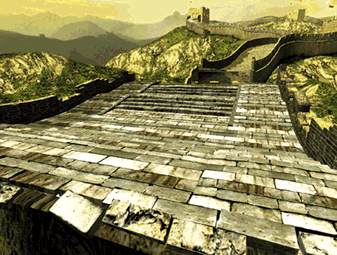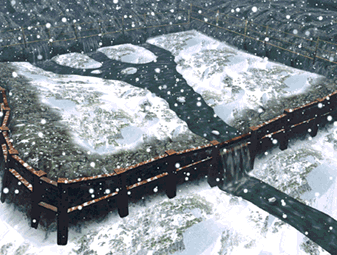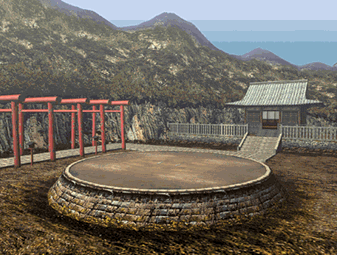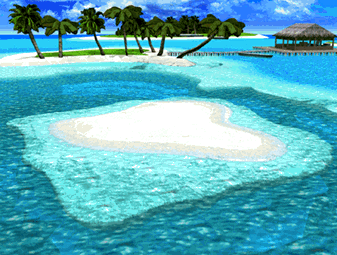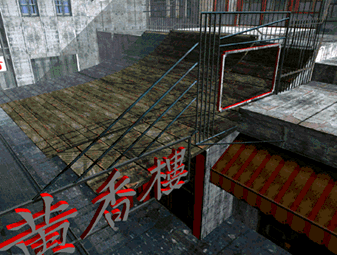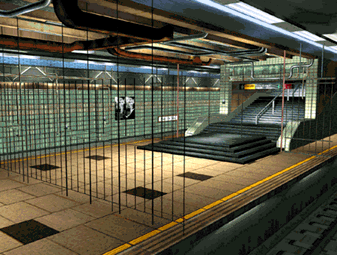 Virtua Fighter 3 on the Saturn?

VF3 was released to the arcades in '96 and inevitably, talk of its Saturn port began. The Saturn release of VF2 was an amazing accomplishment at the time, but the graphics had been greatly scaled down from the arcade. Most noticeably, all of the three-dimensional backgrounds had been replaced with 2D versions. Polygon count had been lowered overall and the textures were greatly reduced.
If the Saturn couldn't handle Virtua Fighter 2 in its entirety, then how was it going to deal with a game designed for Sega's Model 3 arcade board - more than twice the power of the Model 2 system used for VF2?

Rumors began of an add-on for the Saturn that would utilize the system's cartridge slot to increase its power. Rumor also held that Sega was working on a new system... possibly a Saturn 2, maybe a collaboration with 3Do on its M2, or even something else...
As the story supposedly goes, AM2 went to work on getting VF3 to run on the Saturn. In 1997, as the Saturn's end drew near, the game had been announced at several places (I remember seeing the import ads in the back of magazines listing the game), including Sega of Japan's website. The game, along with Sonic the Fighters, had a 1998 release.
Behind the scenes, there was a lot of turmoil between Sega and AM2 head Yu Suzuki over this release. The Saturn was on its deathbed, and rather than put out the latest VF game on a dying system, Sega wanted it to launch with its upcoming Dreamcast. Suzuki and his team handed the Dreamcast port to Genki and continued to work on the Saturn version anyway. One story has it that there were two versions of Saturn VF3 - a first revision that was graphically similar to Fighter's Megamix and a second version with enhanced graphics and fully polygonal backgrounds (provided by tapping into the Saturn's sound card). The game was supposedly shown to several gaming magazines before finally being cancelled.
With Shenmue 2 including videos of the original Shenmue running on (stock) Saturn hardware, it seems quite possible that something similar could've happened for VF3 - both in that graphics were quite advanced for the Saturn and that it was kept hidden so well that few people even knew of its existence. Other members of AM2 have refuted that VF3 was ever in development for the Saturn, claiming that Sega announced release dates before even consulting with development teams.
On May 14, 2007, Videogames of the Damned released these screenshots, supposedly from Sega's cancelled VF3 Saturn conversion. According to the author, the shots came from an unspecified member at IGN's message boards.
Fact or fiction? While the story itself may be rooted in truth, the screenshots are not. They're taken from a partially-working Model 3 Emulator for the PC. You didn't think the Saturn could look that good, did you?
11/18/08